The exhibiting scale of SEMICON China 2013 reach a new high point, keeping the top position of the world's largest semiconductor exhibition. The whole semiconductor industry continues looking up the Chinese market, which means a big approbation to every events going on with SEMI China shows.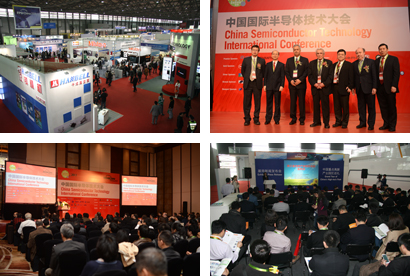 Concurrent seminars?IC Application From Design to Mnuafacturing??3DIC Technology Forum??Automotive Electronics and MEMS Technology Forum?and LED China Conference 2013 were successfully held and received a favorable feed-back.
A good tendence is predicted for China's Semiconductor Industry!
Let us to await more surprises from SEMICON China 2014! and leap into a new phrase together!
SEMICON, SOLARCON & FPD China 2014, we expect your another participation!